Our Most Personalized Change Advice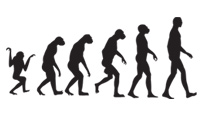 Some of the very best advice on our web site is available to go. Listen on your laptop, at the gym or in the car as America's #1 success coach, Jack Canfield, teaches you how to reach your goals. Learn the significance of allowing more love and abundance into your life from relationship expert, Gay Hendricks. Or discover the secrets to healthier living from fitness trainer, Bob Harper, of the NBC hit show, "The Biggest Loser," all in 30 minutes or less!

Jack Canfield on Pursuing Your Dreams
Pursuing your dreams is a matter of reconnecting with the things that make you passionate, and persevering in the pursuit of those things no matter what.

Gay Hendricks on Improving Relationships
Almost everybody has an upper-limit thermostat setting on how much love and abundance and positive energy that they will allow themselves to feel.

Bob Harper on Living Healthier
When it comes to people and wanting to lose weight, they're thinking, "I want to get into my skinny jeans." There's no finish line here. This is something that's going to be a part of your life for the rest of your life.

Choose from over 100 Change Nation podcasts.
Posted: 1/28/10