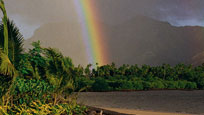 Dealing With Depression
| | |
| --- | --- |
| Get our very best tips about Dealing With Depression daily for 30 days. It's easy to sign up and will help you with this change. | |
The Not-So-Great Depression
Feeling hopeless. Unable to sleep. Irritable. Weepy. Reclusive.

These are just some of the hallmarks of depression. If these feelings sound familiar, you're not alone: Depression is a common psychological ailment, affecting nearly 20 million people in the United States annually.

Many mistake depression as just a phase and never seek medical assistance. But if you get the right help, in 30 days you may see significant improvements in your mood and get on the road to beating depression.
Depression: No Simple Sadness
"We all experience... Read more of "The Not-So-Great Depression"»
30 Tips for 30 Days
Our very best advice for you!

You've taken the first courageous step in dealing with your depression.
Shared by First30Days
More»
News
The latest news on this change — carefully culled from the world wide web by our change agents. They do the surfing, so you don't have to!
How to make it to January with all of your wits intact.
More»
We heard through the grapevine that raisins help with depression...
More»