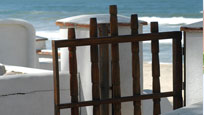 Planning for Retirement
| | |
| --- | --- |
| Get our very best tips about Planning for Retirement daily for 30 days. It's easy to sign up and will help you with this change. | |
Making Sense of Retirement Planning
Robert and Barbara Cupani, both 67, celebrated their 42nd anniversary by taking a 21-day cruise through Europe. But this wasn't the only trip for the Long Island-based couple in 2007. They also spent two weeks in Alaska, 10 days in San Francisco and had several weekend trips throughout the Northeast.

The reason they can afford such a carefree lifestyle is that they started their retirement saving when they were in their 30s. (He was a male nurse. She worked for a cosmetics company.) The Cupanis consider themselves lucky, compared to some friends. "We know people... Read more of "Making Sense of Retirement Planning"»
30 Tips for 30 Days
Our very best advice for you!

Congratulations on taking the first steps to ensure you enjoy your retirement. The money you save now will grow into so much more for your future, which will be a big relief for you when you are ready to leave the working world behind.
Shared by First30Days
More»
News
The latest news on this change — carefully culled from the world wide web by our change agents. They do the surfing, so you don't have to!
First thing first, probably take a break!
More»
As you're socking away retirement funds, you might find you...
More»