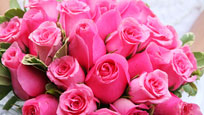 Planning a Wedding
| | |
| --- | --- |
| Get our very best tips about Planning a Wedding daily for 30 days. It's easy to sign up and will help you with this change. | |
Wedding Planning Your Way
You've slipped on the ring, publicly declared your undying devotion to your dearest and drunk in the enthusiastic felicitations of family and friends. Basking in the afterglow of engagement is exhilarating—and the big wedding day probably seems like a distant dream.
But then comes the reality check.
Within a week of saying "I will," well-meaning loved ones begin pumping you for the juicy details, including the date of your big wedding, who's doing your catering and which flavor filling you've selected for your cake—all things you'... Read more of "Wedding Planning Your Way"»
30 Tips for 30 Days
Our very best advice for you!

Congratulations on your wonderful news!
Shared by First30Days
More»
News
The latest news on this change — carefully culled from the world wide web by our change agents. They do the surfing, so you don't have to!
It's supposed to be fun, not another source of stress!
More»
See what talk show hosts, experts, and real couples have to...
More»