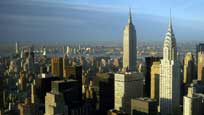 Having More Money
| | |
| --- | --- |
| Get our very best tips about Having More Money daily for 30 days. It's easy to sign up and will help you with this change. | |
You Can Have More Money
Much of what you think and feel about money is subconscious. Powerful emotions about money may be woven into your behaviors and close relationships, creating complex dynamics that affect your financial habits.

These first 30 days can be a time of great transformation. By beginning to understand your emotions about money and making deliberate, small changes, you'll have a solid foundation on which to build your financial dreams. The rest is just a matter of sticking with the plan!
The Psychology of Having More Money
"Money has a strong emotional... Read more of "You Can Have More Money "»
30 Tips for 30 Days
Our very best advice for you!

The first step to financial success.
Shared by First30Days
More»
News
The latest news on this change — carefully culled from the world wide web by our change agents. They do the surfing, so you don't have to!
It feels better emotionally to read below the fold.
More»
What you can do to get ahead.
More»