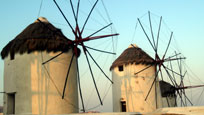 Grieving
| | |
| --- | --- |
| Get our very best tips about Grieving daily for 30 days. It's easy to sign up and will help you with this change. | |
Lessons in Grieving
During the first 30 days of grieving the loss of a loved one, you will experience your own version of the five stages of grief: denial, anger, bargaining, depression and acceptance. Though this may be one of the most difficult times in your life, acknowledging your feelings and relying on support can help you face this journey and get through it, moment by moment and day by day.
Dealing with the Fog of Grieving
The death of a loved one is one of life's biggest stressors: According to a stress scale created in 1967 by psychiatrists Thomas Holmes and Richard Rahe, the... Read more of "Lessons in Grieving"»
30 Tips for 30 Days
Our very best advice for you!

No words can alleviate your pain, but we're here to help you through the first 30 days of your grief.
Shared by First30Days
More»
News
The latest news on this change — carefully culled from the world wide web by our change agents. They do the surfing, so you don't have to!
Sympathy for the family of Natasha Richardson
More»
John Travolta deals with a crushing loss.
More»