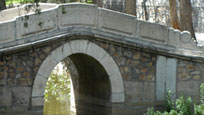 Getting Divorced
| | |
| --- | --- |
| Get our very best tips about Getting Divorced daily for 30 days. It's easy to sign up and will help you with this change. | |
Getting Through Your Divorce
With more than one million divorces in the United States annually, splitting up seems so commonplace… so routine. That is, until it happens to you. Getting divorced is a traumatic, life-altering event has a way of shaking us to the core, causing us to question both our relationships and our self-worth.
While you may not find it comforting, the fact is that you're not the only one getting divorced: There will be roughly 999,999 other divorces occurring around you this year. Though the per-capita divorce rate is at its lowest since 1970, it still averages about 45%. But... Read more of "Getting Through Your Divorce"»
30 Tips for 30 Days
Our very best advice for you!

When one says, "I do," no one believes that it will result in divorce down the road. You can begin by setting short- and long-term goals for yourself.
Shared by First30Days
More»
News
The latest news on this change — carefully culled from the world wide web by our change agents. They do the surfing, so you don't have to!
Would you use your divorce to get on a reality show?
More»
Talk about wild sex! Was it something she said?
More»