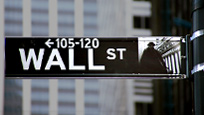 Smart Investing
| | |
| --- | --- |
| Get our very best tips about Smart Investing daily for 30 days. It's easy to sign up and will help you with this change. | |
Keys to Smart Investing
If you'd like to start putting some money away—for retirement, a rainy day or your kid's college fund—you can do it more easily than you might imagine! The first 30 days of smart investing will be a time of research, preparation and thought that will get you on the road to saving right. Let's get started!
The First Step Toward Smart Investing
Our first recommendation: get out of debt. Those high-interest loans and credit card debts will have to go (or at least be managed down) before you... Read more of "Keys to Smart Investing"»
30 Tips for 30 Days
Our very best advice for you!

Welcome to the first 30 days of smart investing!
Shared by First30Days
More»
News
The latest news on this change — carefully culled from the world wide web by our change agents. They do the surfing, so you don't have to!
Harvard MBAs have left many fingerprints.
More»
Here's a glimpse of how we'll be dealing with...
More»