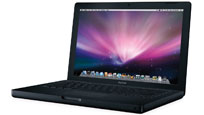 Switching to a Mac
| | |
| --- | --- |
| Get our very best tips about Switching to a Mac daily for 30 days. It's easy to sign up and will help you with this change. | |
Entering The World of Mac
It's a question that's been around as long as "Coke or Pepsi?" When it comes to a personal computer, do you go with a Windows-based computer that most of the world uses? Or should you dare to be different and go for a Mac?
More and more people are opting to be in the minority by switching to the sleek, friendly Mac computer. Thanks to Apple's wild success with the iPod music player, the iTunes music store and the iPhone, Windows users are looking at Mac computers with fresh eyes and realizing that the old myth of Macs being just for hippie artists or tech geeks isn't true at all... Read more of "Entering The World of Mac"»
30 Tips for 30 Days
Our very best advice for you!

Congratulations! You've gone ahead and bought a Mac. Prepare to have your world rocked.
Shared by First30Days
More»
If you have questions about this change, you're in the right place. Our editors, experts, and community of change optimists have answers!

I say it's no problemo! I literally just got a Mac, and I am having no problems converting...
I am in my 60s and don't use a lot of "gadgets" but my daughters...
Shared by Eva1873
More»