News
The latest news on this change — carefully culled from the world wide web by our change agents. They do the surfing, so you don't have to!
The Summer of Losing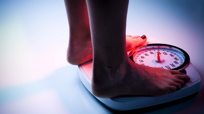 Summer is as good a time as any to start losing weight. With healthy fruits and vegetables in season, and no shortage of fun outdoor activities, dropping pounds will be a breeze.

You're going to need some help, so we're here to remind you of what you can get from First30Days in your weight loss journey. By signing up, you'll get:

* 30 days of email tips geared towards getting you through that tough first month.
* Access to the First30Days community, where you can ask weight loss questions and share wisdoms from your own learning experiences.
* Expert interviews from top experts in the weight loss field, such as Arthur Agatston, M.D., author of The South Beach Diet and Joy Bauer, the "Today" show nutrition expert and author of Joy Bauer's Food Cures: Treat Common Health Concerns, Look Younger & Live Longer.

And the best part? It's all free! What's better than free?

Click here to visit our page on losing weight.


Posted: 6/16/08