Ariane's Blog
A place to explore, embrace & make change happen
Monday, September 7, 2009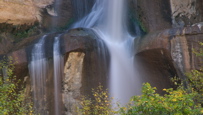 I've been struggling through some of my own stuff, personally and professionally, and the only word I keep getting to is Patience. Not my favorite word, believe me. I have never made that word my friend. I've been mad at people who say it to me. I...
There's been quite a bit of talk about 2012 and whether some dramatic change is going to face the world, the planet, each of us individually. I wanted to share a few thoughts about what I know, what I've read and what I personally choose to believe...
Apologies happen—sometimes multiple times a day. We apologize when we unintentionally say something hurtful, when we make a mistake at work, or when we bump into somebody on the street. And then there are the bigger apologies—those we should...
The word conspiracy means really to "breathe together." I was sent this poem and wanted to share it as it applies to so many who are part of what I call "the change movement." Each of you is taking a stand for change, being an example...
I've known Gary King for over 15 years and I can say he is one of the wisest, kindest human beings I know. He also has a transformative message for the world right now. He is a world-class speaker on the subjects of honesty, forgiveness, self-esteem...
There isn't a single person who hasn't been affected by the financial meltdown. Each of us is being asked to think differently about money, reflect on how much we have and need, why we need it, how we can make more in today's world. Money...
We live in transitional times. Each of us is affected by change, whether it be a job change, a relationship change, a financial change or even a health-related change. Kids feel these changes, too. They witness them closely. For example, often they...