Redbook
Redbook magazine features monthly tips on different life change subjects.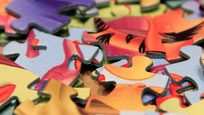 They say change is good--but it isn't always easy.
Posted Today: 12/15/2008
Read More»
In the market for a car? Here are five tips for the road.
More»
Get through the first month of any life change and stay organized...
More»
Five ways to get started with stopping smoking for good.
More»
If your desire is to live more spiritually, your guide awaits...
More»
Find the joy within and let it shine, shine, shine.
More»
Update your look and love what you see in the mirror.
More»
Get motivated to set and keep your fitness goals.
More»