News
The latest news on this change — carefully culled from the world wide web by our change agents. They do the surfing, so you don't have to!
Auction Theater for 2,000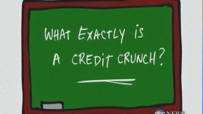 It's a strange housing situation we now find ourselves in. The banks aren't lending and the general public doesn't really know what to think about the economy, except to be concerned.

Here's a story that will stir your feelings. Foreclosures make us feel one way. Auctions make us feel another. And how do we feel about the people who go to these auctions? Are they all opportunists? That's a difficult question to answer. This story may not answer that question conclusively, but it puts a human face on buyers at these auctions.

This particular auction happened Sunday and drew 2,000. So what do you think?
Posted: 3/9/09