News
The latest news on this change — carefully culled from the world wide web by our change agents. They do the surfing, so you don't have to!
The Source of Tears?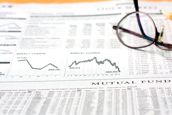 Every day we read and hear the latest developments and discoveries about the economic health of our global village. Here's a very interesting article we found in The Sunday Times Online. You can read it and add the information to your pool of thoughts about the current economic woes.

According to the article, the trail of economic tears we're currently traveling may lead inexorably back to Harvard where MBAs were conferred on many of the corporate execs and VIPs of the big banks and firms that recently went down.
We'll quote Jack Benny here. "Well!"
Posted: 3/11/09