News
The latest news on this change — carefully culled from the world wide web by our change agents. They do the surfing, so you don't have to!
Avoiding Black Friday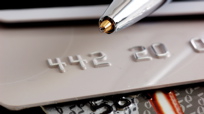 'Tis the Season! For retailers to be worried, that is.

Black Friday, one of the biggest shopping days of the year, is causing some retailers a lot of nervous tension. Best Buy, Wal-Mart, and other big chains are slashing their prices even further than normal to draw in the crowds. But as most of us know by now, some deals aren't really worth the hassle of long lines and crowds.

And all of which have been cleverly designed to keep you spending-especially on things you can't afford-and put yourself further in debt. Don't get us wrong, we've been known to hear the siren's call of "buy one, get one" and all that. It's just that there are deals to be had year round, and we don't want to see you wild-eyed at 3:30 am, crushed against the door of Dillard's as the teeming masses yearn for cashmere and cable knits. It's so...undignified.

And the forecast for this Black Friday is rather grim. Experts are saying many consumers are saying 'no' to Friday shopping and are discovering that they can find these so-called "early bird" deals online, right now. Hmmm...shop in pajamas, next to a roaring fire? Yes, please.

Tell us, will you brave the wild and participate in the madness that is Black Friday, or will you stay snuggled in bed with a warm blanket and comfy pillow? Man! Decisions, decisions. We feel for you....we really do! Happy Thanksgiving!
Posted: 11/26/08