News
The latest news on this change — carefully culled from the world wide web by our change agents. They do the surfing, so you don't have to!
Sip Caffeine for a Better Workout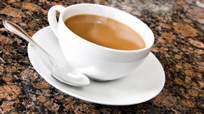 If you are one of the many Americans who won't engage in conversation before taking a few sips of java, then this news may warm your caffeinated soul. Several new studies show a bit of caffeine prior to a workout may help boost performance and even help your muscles recover faster.

One study of both extracurricular and experienced runners showed that about one eight-ounce cup of coffee knocked about 10 to 12 seconds off of their typical 5K times. On the flipside, another study showed that glycogen, which fuels muscles during a sweat session, is restored more quickly when an exerciser eats a carbohydrate and sips on caffeine.

This may come as a surprise to many athletes who have been trained to believe that caffeine dehydrates the body, but health experts say that's not so. Moderate consumption of coffee and other caffeinated beverages can even count toward daily fluid needs. But watch for additives, like cream and sugar, when drinking your caffeinated beverage of choice; they can sap any good effects that coffee or tea may have and kick your workout plan to the curb.

You don't have to become the crazy man or lady in spandex, waiting in line at Starbucks for the umpteenth time of the day. Everyone responds differently to caffeine and it can cause nausea and anxiety—two factors that can result in a horrible workout. A reasonable amount of caffeine per day is about 250 milligrams, or two to three cups of coffee.
Do you rely on caffeine to get out of bed or do you use it for an every-now-and-then boost? [Health]
Posted: 7/16/08