News
The latest news on this change — carefully culled from the world wide web by our change agents. They do the surfing, so you don't have to!
Fit Like Them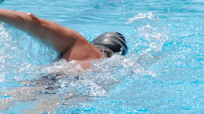 Watching all those perfect bodies swim through water at lightening speeds and bend in unheard of ways on a balance beam (is it just us, or do the table tennis players even look flawless?) can inspire anyone to get into better shape.

Here are some award-winning tips that we can all take home to help us live healthier, stronger and happier. Read on for pointers from your favorite Olympic athletes. You'll be sure to feel like a member of the six-pack pack in no time.
* Swimmer Erik Vendt retired from competing after winning silver medals in the 2000 and 2004 Olympic games. At the time, he alluded to stress from training as the reason behind his departure, but he later admitted to a keen interest in junk food. For the 2008 Beijing Olympics, Vendt is back and much more nutritionally sound. He now relies on all-organic whole grains, fruits and veggies to round out his diet, claiming that his more focused diet approach has enhanced his training level. Take notes from Vendt and evaluate your meals. Do you fell sluggish during workouts? You may want to consider adding more whole foods.

*Olympic gymnast David Durante will retire after this year's games, but before he does, he plans to first earn a title as an Olympic champion. Durante has learned the importance of building strength in his upper body, and he does so with one of his favorite moves – the classic triceps dip. Give it a shot for buff arms.

* When speedskating champion Apolo Anton Ohno, 26, is on-the-go, the Dancing with the Stars cutie reaches for an apple and salmon sticks—think beef jerky, but made with salmon—for a quick, healthy snack. You can also try an apple or orange with lean turkey meat or part-skim string cheese.

Want to live healthier like a gold medal champion? Sign up today for 30 days of our getting in shape tips to get you on track! [MSN]

Posted: 8/8/08