Rest Your Way Through Change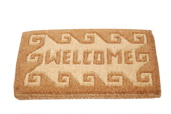 One of the most important things you can do during times of change is to get more rest. That's according to fourth-generation custodians of Africa's Londolozi Game Reserve, Bronwyn and Boyd Varty. "Be disciplined about taking naps," they suggest. "It's counterintuitive during the stress of change, but it's important to have energy in reserve."

Resting also leads to passivity, which Bronwyn and Boyd believe is a huge part of our job during change. "We simply need to rest and let the right path present itself to us," they suggest.

Boyd says his path presented itself when he left the family safari business to spend a year listening to his inner voice. "I discovered I was born to be a voice for nature and raise money for rural people and animals," he recalls. Now, he and Bronwyn are dedicated to helping others become passionate about restoration—of nature and land, of people and of the human spirit.

"I think that in times of change it's critical that we all look for outlets to serve and build community," says Bronwyn.

Read more about Bronwyn and Boyd Varty in our Profiles of Change gallery.
Posted: 2/18/10