Led by Faith: My Change Nation Interview with Immaculee Ilibagiza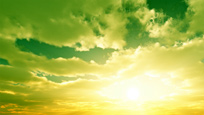 We can choose to be in paradise in our hearts despite what we are going through. That's the advice of Immaculee Ilibagiza, author of Led by Faith: Rising from the Ashes of the Rwandan Genocide. When she and seven other women were forced to hide in a local pastor's bathroom for three months to avoid being raped or killed, she found her strength in faith.

"Initially] I felt like I was in hell…like my whole body was aching," Ilibagiza remembers. But then she went deep within and found a new way of looking at the nightmare she was living. "Through acceptance and forgiving and letting go, and really thinking of love, despite the pain I was going through," she explains, "it was almost like I was in paradise."

Ilibagiza started asking herself how to deal with things in the moment, rather than complaining and asking why? She also stopped the hating that made her feel so alone. Ilibagiza knew that one day she would tell people they can be okay after every storm.

Listen to my entire Change Nation interview with Immaculee Ilibagiza.
Posted: 2/19/10