Top Style Advice from What Not to Wear's Nick Arrojo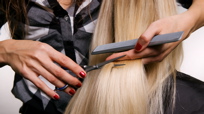 How you present yourself to the world can and does matter. As you update your look, consider this advice from master stylist, Nick Arrojo, of TLC's What Not to Wear:
The right cut. Choose a haircut that allows for styling versatility. Product -- hair gels, texture pastes, etc. -- allows you to change the shape and style of most cuts, provided you have a bit of length to work with.
Expand your horizons. Don't sell out your identity to follow the crowd. Look for different variations on your favorite styles or go for something new altogether.
Upgrade on a budget. Invest in classic pieces, like cashmere sweaters or a great pair of jeans, but for trendy or one-season items, stick to discount stores like H&M. Donate old clothes to consignment shops or thrift stores -- all tax deductible! -- and use the refund to complete your wardrobe.
A new attitude. Confidence is the best style component of all. (Women notice the way men carry themselves above all else.) This includes having good posture and a strong sense of personal style. When you feel good about the way you look, others take notice as well.
To receive 30 FREE daily tips on Changing Your Look, click here.
Posted: 2/17/10