How to Be Happy and Have Fun Changing the World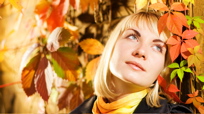 Becoming more aware of the spirit, mind, and body connection can help you achieve a happier, more fulfilling life. That's according to Michael Anthony, teacher and author of How to be Happy and Have Fun Changing the World. He offers the following five-step process to help you experience greater joy within 30 days:

1. Awareness. Become aware of the affect your values have on your happiness. Notice that lasting happiness comes from within, while external pleasures are temporary. Read my free Happy eBook.
2. Daily Affirmation. Increase your awareness by repeating the Daily Affirmation, "I am always truthful, positive, and helping others," several times a day.
3. Alignment. Make a sincere effort to live your life according to the above affirmation so that you align your values with Universal Truths, improving your choices and ultimately, your happiness.
4. Release. Thoughts have two components: facts and emotions. You can't change facts, but you can change your emotional responses to them. Practice immediately releasing negative emotions.
5. Repeat. Follow the above steps for 30 days, and you will be amazed at how happy and joyful your life can become!

To receive 30 FREE daily tips on Being Happier, click here and press the Yes button.
Posted: 1/23/10