An Insider's Guide to Surviving a Natural Disaster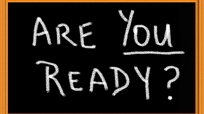 If you think that natural disasters always happen to someone else, remember that so did everyone involved in Hurricane Katrina and other disasters. Survival expert, Cody Lundin, author of When All Hell Breaks Loose, strongly urges people to educate and prepare themselves ahead of time. He offers these insider survival tips:

1. Fire. Learn how to use it properly, in case the grid goes down and you need to stay warm. Mistakes include accidentally torching your home and burning fuels inside that produce carbon monoxide. Don't drag a barbecue grill into the house!

2. Waste. Bury human waste away from water sources. Or, double line waste baskets or five-gallon buckets (with lids) with plastic bags, placing crumpled up newspaper between bags to absorb liquids. Tie and store in a safe place for proper disposal.

3. Water. If incoming water is contaminated, open the highest faucet in the house, then go to the lowest faucet and drain as needed. You can also use water stored in water heaters. In the absence of contamination, fill every container you can with fresh water.

4. Communication. 90 percent of survival is psychology. Talk and implement a preparedness plan with your family BEFORE a disaster strikes.

Read more tips from Cody Lundin on surviving a natural disaster.
Please feel free to forward this message to any friends you think will need it.
Posted: 1/24/10