The Biggest Health Care Myths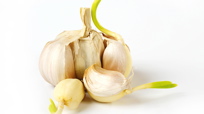 When it comes to health care, one of the worst beliefs that people buy into is that medication will make you healthy. "The public is medicating itself based on ads and the media," suggests Dr. Andrew Tutino, author of Stop & Think: The Seven Habits of Healthy Living. "They think the medication gets rid of your symptoms and problem solved." A pill might make you feel better, but it's not making you healthy.

People also tend to equate an absence of pain or sickness with good health. "High blood pressure is not painful," Tutino reminds us. "Most cancers are not painful until you have symptoms and it's already too late."

Good health is about taking care of your body now, starting with what you're not doing—i.e., not eating five servings of fruits and veggies, drinking eight to ten glasses of water, getting an hour of exercise or sleeping eight hours each day. Tutino also advises getting away from sugar, caffeine, drugs, alcohol and toxic mental environments. "Guess what happens?" he asks, rhetorically. "You get better. It's not rocket science."

To receive 30 FREE daily tips on Living Healthier, click here and then click the Yes button.
Posted: 6/29/10