Win by Going Last: My Change Nation Interview with Scott Hamilton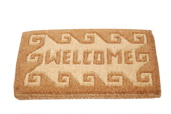 Can you really win by going last? Olympic gold medalist, Scott Hamilton, thinks so. It's one of eight principles detailed in his book, The Great Eight: How to Be Happy (Even When You Have Every Reason to be Miserable). "When I look at how I've been most successful or how I've had the greatest impact in my work environment," says Hamilton, "it was by putting the spotlight on everybody else."

While every company has specific goals, without a strong team, it's really hard to micromanage everything personally. "You're not going to enjoy the process," Hamilton explains, "and at the end of the day, who are you going to share it with?" So rather than making it about him, Hamilton has always focused on allowing everybody to shine and really to enjoy their role (for example, in Stars on Ice).

It's "really the best thing you can do," he insists. "Everyone enjoys themselves a lot more and the work is better."

In the words of Harry S. Truman, "it is amazing what you can accomplish if you do not care who gets the credit."

Listen to my entire Change Nation interview with Scott Hamilton.
Posted: 6/11/10