Top Tips for Instant Success at Your New Job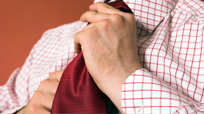 The first 30 days of a new job are tremendously important, because they set the tone for the rest of your work life. Career expert, Roy J. Blitzer, author of Find the Bathrooms First: Starting a New Job on the Right Foot, recommends doing the following within the first few days of a new position:

- Come to your first day prepared. Bring something to read about the company, perhaps an annual report, and have a cell phone with you and some Post-It notes. A lot of times people forget about you on the first day.

- Collect data. Meet the people who are part of your stakeholder network. If you don't know who they are, ask someone to introduce you. Get a preview of how you are being positioned to your co-workers. Ask your boss if you can see the information he or she is using to announce you.

- Have a very important meeting with your boss. Ask "why did you hire me? What about me made you make the decision?" Once he or she tells you, try to play to that.

- Ask your co-workers, "how can I help make you or your department look good?"

To receive 30 FREE daily tips on Starting a New Job, click here and then click the Yes button.

Posted: 6/10/10