The UltraSimple Diet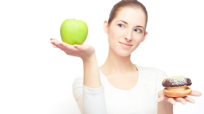 Typically, it's best to approach change one small step at a time, but when it comes to weight loss, you might be better off charging full steam ahead. "If you are experiencing any sort of physical attack on your health—be it a cold or weight gain—you should address all aspects of that attack in the healthiest way for the body," advises Mark Hyman, M.D., best-selling author of The UltraSimple Diet: Kick-Start Your Metabolism and Safely Lose up to 10 Pounds in 7 Days. "That's usually a big, rather than an incremental, change."

Hyman's 7-day plan, which involves simply taking away the things that don't make you feel good, gives people an immediate understanding of what it's like to feel good. After only a couple of days of withdrawal symptoms, things begin to improve. "By day three, people are usually feeling better and after that really thrive," reports Hyman. "Aches and pains clear up, and there is often significant weight loss."

For more expert tips and advice on losing weight, click here.
Posted: 9/9/09