Incredible and Inspiring Free Service for Anyone with Cancer!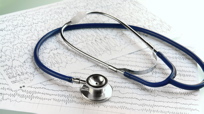 Your chance of beating cancer depends greatly on the level of support around you. Jonny Imerman, who was diagnosed with testicular cancer at the age of 26, is convinced that it was the support of friends and family that helped him win this battle not once, but twice. He made a silent promise that if he was given a life after cancer, he would help the people who were fighting it alone.

Now, Jonny has founded Imerman's Angels, an organization with a five-year mission: Beginning January 1, 2013, everyone fighting cancer in the U.S. will have free access to a cancer survivor of your age, sex and type of cancer—"walking, talking, living proof to inspire the fighter that s/he can beat cancer"—within 24 hours of being diagnosed.

If you or anyone you know is a cancer fighter, survivor or caregiver, please visit the Imerman Angels web site to make a referral. Help everyone who needs it find one-on-one cancer support from someone, an angel, who truly understands.
Please feel free to forward this email to any of your friends you think may need its information right now.
Posted: 7/8/09