Surviving Your Empty Nest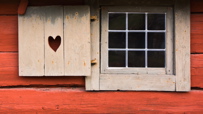 Whether it's your first or last baby heading off to independence, don't fill up your empty nest with new hobbies, volunteer work or other activities right away. Assuming the kids have been the center of attention for years—and most likely, that's the case—it's your marriage that needs some TLC now.

"This is a time when couples realize they have lost their emotional connectedness," notes Claudia Arp, co-founder (with husband David) of Marriage Alive International, an organization that helps people build better marriages and families. "We believe, though, that at this stage of marriage you can reinvent your relationship."

Look at your empty nest as an opportunity to slow down and reconnect. "Celebrate the change with a lovely dinner out or a weekend away," Arp suggests. "Or work on a project with your spouse." She also recommends upgrading your communications skills, because now, not only do you have time to start an argument, you also have time to finish one!

For more empty nest advice from Claudia Arp, click here.
Posted: 5/17/09