How to Make a Great Living Doing What You Love: My Change Nation Interview with Jonathan Fields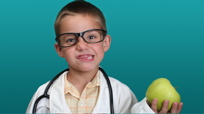 If you can't figure out what you'd really love to do with your life, maybe you're asking yourself the wrong question. Jonathan Fields, author of Career Renegade, says that most people start off okay with the question, "what makes me come alive?" But, then they add, "that I can make a boatload of money at." This clarification shuts down the exploration.

"If there's not a readily apparent, mainstream path to money," he says, "then people won't even acknowledge that it's something they want to do."

The key is to strip away the second part of the question and simply make a running list of what you love. "Look back at what you liked to do when you were a kid," suggests Fields. "Look at the people, the content, the processes, the settings and the culture that you've been around…where you just felt like you were in this amazing state of flow, absorbed in bliss."

Focus on the bigger qualities and once you find those, then you can start to drill down and match them up with specific jobs.

Listen to my entire Change Nation interview with Jonathan Fields.
Posted: 12/25/09