How to Heal a Broken Heart in 30 Days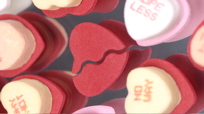 If you want to feel better after a breakup, try a little compassion. "Ironically, the best time to practice compassion towards others is when you're wrapped in self pity," suggests Mike Riley, co-author of How To Heal A Broken Heart In 30 Days. "This helps to restore a sense of trust, openness and optimism in yourself."

Riley recommends this exercise:

Sit on a park bench and observe the strangers around you, settling on one person. Feel your consciousness open around your heart and open your heart towards him or her. You may feel uncomfortable at first, but you will begin to experience empathy and compassion toward this stranger, as well as an awareness of his or her sadness.

It's easiest to do this exercise with a stranger initially, but then try it with friends or family members. Once you're accepting and loving of others, you can direct your empathy and compassion toward yourself.

Click here to receive 30 FREE daily tips on Breaking Up.
Posted: 12/24/09