Mind vs Intuition-How to Tell the Difference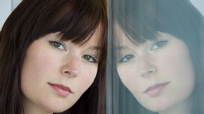 During a recent call for The New Wealth Experience, a 21-day event on finding your purpose, power and prosperity, I was asked what practice made me tune into and turn up my inner voice. I would have to say, cleaning up my health, because it allowed me to become more connected with my body, the vehicle that brings me clarity.

We're all born with intuition (or instinct), but sometimes we wonder, is this my mind, or is this my intuition? Intuition always starts speaking through the body, not through the mind. For example, is your stomach tight? How are you eating and sleeping? Are you feeling a certain way that doesn't seem normal? These "clues" can come up about anything—a business deal, a date, a piece of clothing you're putting on and so on. The more in tune you are with your body through good health, the more obvious they become.

Your body is the number-one thing that gets you through change. Take good care of your body and it'll tell you exactly what you need to know.

Listen to my entire call for The New Wealth Experience here.
Posted: 11/7/09