The World's 27 Million Most Terrifying Secrets: My Change Nation Interview with Justin Dillon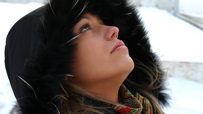 You don't find opportunities to change the world. They find you. That's how Justin Dillon explains his transition from life-long musician to creator of CALL+RESPONSE, a rockumentary exposing the reality of human trafficking and slavery.

On tour in Russia, Dillon met girls who spoke of "opportunities" to come west to work as domestics. "Months before, I had read a New York Times article about this new kind of sex trade and I couldn't believe [it]," he recounts. "And then, here I am, three months later, meeting girls that were being offered the same offers I was reading about." He vowed to do something.

"Change is filling a need or a gap somewhere that needs to be filled," says Dillon. "I saw this huge space and decided that I need to do everything I can to help fill it."

Estimates show that close to 27 million people are living in slavery worldwide (a quarter million in the U.S. alone). 80% are women and children sold into forced domestic work, labor or sex slavery. "Why isn't everybody talking about this?" Dillon asks passionately. "Why isn't every government, every business, doing something?" According to Dillon's film, in 2007 slave traders made more money than Google, Nike and Starbucks combined.

Listen to my entire Change Nation interview with Justin Dillon.
This is a must listen to interview. Please pass it around.
Posted: 11/6/09