My Interview with Nobel Peace Prize Winner, Jerry White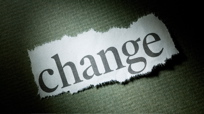 How does someone evolve and grow, strangely, stronger after the worst has happened? Jerry White, co-recipient of the 1997 Nobel Peace Prize for his work in banning landmines, has asked thousands of amputee survivors this exact question. His new book, Getting Up When Life Knocks You Down: 5 Steps to Overcoming a Life Crisis, outlines five cycles, or stages, to help survivors overcome their worst nightmares:

1. Face Facts
Breaking through denial can be the hardest step of all. White says it took him two years to reach this phase following the loss of his leg.
2. Choose Life
Despite dark times, hold on to the hope that tomorrow will be better than the pain of today.
3. Reach Out
Resist the temptation to isolate yourself. Seek support from family, peers and other empathetic individuals.
4. Get Moving
Find the emotional determination to get unstuck from the past, get to the next day, get in your wheelchair, get out of the house and so on.
5. Give Back
The "secret sauce" for resilience. When you get out of entitlement mode and give to others, you'll succeed with style and power.

Listen to my entire Change Nation interview with Jerry White.
Posted: 11/27/09