Getting Divorced? Watch What You Say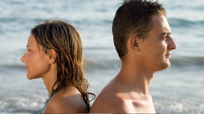 While a strong support system of family and friends is key to making it through a divorce, you don't have to tell them everything. "You really have to be discriminating about which people you communicate with and what you share," advises Gayle Rosenwald Smith, lawyer and author of Divorce and Money: Everything You Need to Know. "You can't go to everybody in the world because you will regret it later."

Smith reminds clients to select carefully the people they open up to, as opposed to "bleeding all over their friends," as she describes it. And while it may be tempting to go to your spouse's family, especially if you've had a close relationship, what you reveal to them can—and probably will—be used against you later.

Finally, watch what you put in writing. "Don't use email as a way to emote, because it also can be used against you," Smith warns.

Read more expert tips and advice on getting divorced.
Posted: 11/21/09