Create a Positive Narrative at Work: My Change Nation Interview with Andy Stefanovich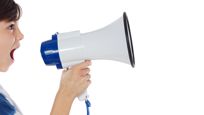 If you want to increase productivity and improve the overall tone of your workplace, help create a positive narrative. According to Andy Stefanovich, who has been described as "one of the most disruptive and effective advisors in business," all it takes is one person to start the rippling effect.

Stefanovich remembers one client, an insurance firm, that he helped to transform. "Early on, you'd walk through cubicles and no one would look up," he remembers. "There was one woman who had a bowl of candy on her desk, so I walked into her cubicle and…started talking about my grandma and the candy dish and her house in Indianapolis, and she said, 'Really? That's what my grandma had,' and we connected."

When Stefanovich told this story to the company executives, the CEO went and got candy and talked about his grandmother. This rippling effect of people being unleashed is what creates a positive narrative over time.

"I was just one person who broke the ice," Stefanovich reminds us. "It's one moment, one story, one vignette, one interaction, one passion, one hug at a time that creates real change within a company."

Listen to my entire Change Nation interview with Andy Stefanovich.
Posted: 11/13/09