How to Keep Staff from Abandoning Ship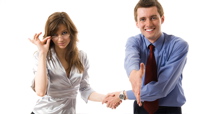 Previously, we shared Ivan Temes' advice on building a solid foundation with your staff now to ensure their loyalty during a future downsizing. Once a closing or transition is underway, Temes, founder of Leadership and Loyalty, offers these tips to keep staff members from abandoning ship midstream.

- Be completely honest. In these types of situations, there is often a lack of specific information filtering down. Do your best to clarify these issues and give as many details as possible.

- Take the time to personally speak to each staff member about his or her individual needs. Do not delegate this responsibility!

- Offer as much assistance and support as possible. I conducted mock interview sessions with interested staff during work hours to help them hone their interviewing skills.

- Communicate on a daily basis, even if nothing has changed. Frequent communication squelches rumors.
Posted: 10/27/09