So You Want to Start a Business? Here's How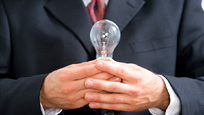 I am honored to be speaking at the Maria Shriver Women's Conference in Los Angeles this week. For those who won't be attending, I wanted to share these top tips on how to start a business and create change:

1. You must do something you love.
It must be your passion and what you most want to do, no matter what. It cannot be about ego, significance, money or something else.

2. Find a way to serve, contribute or help other people.
Find a way to take away pain from people's lives. You will never feel weak or overwhelmed if you know that you're making a difference.

3. Know how your business makes money.
Be clear on the path to revenue, including who your customers are and how you'll rise above the noise. Be open to finding other ways to make money as you get going.

4. Negotiate everything.
Barter, trade, exchange services, ask for discounts, do whatever it takes to get started.

5. Know what to expect.
Your business adventure will take longer than you think, you're going to make mistakes, you'll need to ask for help and your friends/family may not approve of what you're doing. Expect it!

Read my entire blog post on starting your own business.
Posted: 10/26/09