Surviving Tough Times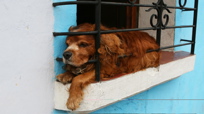 How you talk to yourself influences how you'll cope during a crisis or other life change. As I suggest in an article for Gaiam Life, graceful coping is as simple and as complicated as changing your mind and building positive beliefs.

People who are good at change don't use words like crisis, disaster, horrific or worst-day ever. Words have emotion attached to them, and then we respond to that emotion. Better phrases for tough times include "life opportunity" or "life challenge."

Look at the story you choose to tell yourself and others about a situation. Focusing on the bad things that happened and why only perpetuates negativity and prolongs your pain. Instead, rewrite the story to reflect how you would like things to be.

A shift in thinking from what's wrong to what's possible creates action and intention in a positive direction. Getting through any situation is easier when you believe that you can!

Read the entire article here.
Posted: 10/25/09