Qualities of a Change Agent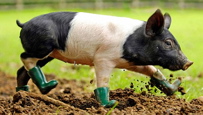 Becoming a Change Agent—someone who gives back, creates change and makes a difference—is something that anyone can do, at any age. There are no entry requirements, but I have found that Change Agents tend to embody the following qualities:

- They don't ask for permission or seek approval.
Being a Change Agent often means creating something from scratch or doing something that hasn't been done before.

- They think from a standpoint of abundance.
There are always more resources and more solutions. The universe is constantly expanding and so is that of a Change Agent.

- They have a support team.
Change Agents are not superwomen or supermen. They reach out, ask for help and connect with others.

- They find time to be silent.
Change Agents find their peace, tranquility and wisdom by taking time to reflect, to meditate, to write or whatever works for them. They find answers within, trusting intuition above all else.

Read all 10 qualities common to change agents here.
Posted: 10/24/09