World Changing Wisdom Event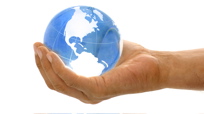 Here's another super special offer for members of First30Days. Anyone you know who would love this free invitation, please encourage them to come join us.
Dear Evolutionaries, Artists, Healers, and Spiritual Entrepreneurs,

The shifts on planet Earth are huge and unsettling, yet they offer an unprecedented opportunity for humanity to evolve elegantly and creatively with the exquisite power of the human heart and the human mind.

In the midst of chaos and destruction, there is a divine order toward harmony, balance, coherence, and creation. As with every cycle of creation, the old must collapse to create space for the NEW.

Beginning Wednesday, October 21, 2009 at 4:00 p.m. ET / 1:00 p.m. PT and continuing on Tuesdays and Thursday at 4 p.m. ET through February, 2010, the planet's most inspiring, provocative, and visionary scientists, healers, spiritual leaders, and wisdom keepers come together to explore ways to navigate the immense individual, societal, global, and universal change toward creation of a New Shared Future.

(Please note that new additional dates and times have been added to accommodate speaker schedules). This is a Free, Live Event from the comfort of your home.

Please check out the list of world-renowned presenters here.

I have partnered with these inspiring global leaders in this 3rd Healing and Consciousness TeleSeminar Series and Planetary Healing Conference—Science, Spirituality, and the Sacred: Ancient Wisdom, Modern Miracles—to explore the power of collective thought and global coherence. Together, we gain insights into the new wisdom of science and the ancient wisdom of the heart.

We look at the limitless possibilities for Humanity when we stand together, collectively and with intention toward a Universal Shift, a Cosmic Consciousness, and a planetary transformation of universal proportions.

Register and reserve your space early.

This is a Free, live event from the comfort of your home; however, it will be recorded, and after you register for the free event, you will be invited to purchase the .mp3 audio downloads of the entire series.
Posted: 10/13/09