What Did You Want to Be When You Grew Up?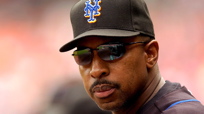 Can't quite put your finger on your dream job? Think back to how you answered the question as a kid. What do you want to be when you grow up? While your childhood responses may seem silly or far-fetched now, they can actually offer some insight into what truly motivates you as an adult.

Make a list of every answer you've ever given to that familiar question (princess, quarterback, movie star, and so on) and look for common threads. Did most of your dream jobs involve being outside? Maybe you always imagined yourself in charge of a group or doing something with your hands. What jobs would allow you to use those interests now?

Is there something in the list that still piques your interest today? Maybe your dream job has been in the back of your mind all along—you just had to travel backwards to find it!

Read more expert tips and advice on finding your dream job here.
Posted: 9/12/09