Be a Change Agent!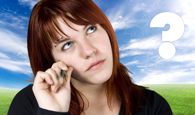 Do you know someone who is going above and beyond to make a difference? Someone who pours heart and soul into changing his or her community or the world for the better? Please, send us information! We'd like to help spread the hope and enthusiasm of these change agents far and wide by featuring them on our web site.

Visit Profiles of Change and read about some of the outstanding individuals already profiled here. We think you'll agree. These folks deserve to be recognized for all that they are and all that they do. These are real people bringing about real change.

To nominate someone for Profiles of Change, make sure that person wants to be interviewed first, and then email us his or her story and contact information. Just think, because of you, others can feel as inspired by that special individual as you have! This is your chance to be a change agent!

Posted: 9/7/09