The Very Best Interviews I've Done!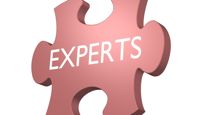 What do model, actress and autism spokesperson, Jenny McCarthy, Twitter expert, Melanie Notkin, and celebrity trainer, Gregory Joujon-Roche, all have in common? They've all given their time to be interviewed for our Change Nation podcast, probably the VERY best advice we have to offer on our site. In length, the podcasts are 30 minutes or less and can be downloaded in audio or video format.
Imagine learning whether autism can be treated with changes in diet, or how to launch your business on Twitter, or how to lose weight from Brad Pitt's trainer!

What do you need or want to learn? Come check out a few more of our most popular interviews...

- International speaker and author, Mike Dooley, explains how to get unstuck while pursuing your dreams.
- Jim Wolfensohn, former World Bank President, shares how to survive tough economic times.
- Organizing expert, Julie Morgenstern tells you how to get organized quickly and easily.
Please feel free to forward this email to any of your friends you think may need its information right now.
Posted: 9/3/09