What's Your Excuse for Not Making a Change?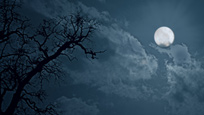 You may be just an excuse away from making that next big change in your life. As I mentioned in my recent Town and Country article, we're very good at rationalizing why we can't move forward with change. Do any of these sound familiar?

I'm too old/young.
It's not my nature.
It's too difficult/risky.
It's going to cost money.
It's going to take time.
People won't approve.
I have no expertise.
I don't know where to start.

What's your excuse for not looking for work, not ending that toxic relationship or not losing those extra pounds? Be totally honest with yourself. Typically, the one you're not acknowledging is holding you back the most.

Now ask yourself, who would I be without each of these excuses? What would be possible for me? Strip away the excuses and uncover the strength and courage you've had all along to move forward with that change.

To read the rest of my Town and Country article, click here.
Please feel free to forward this email to any of your friends you think may need its information right now.
Posted: 6/16/09