What You Need to Know About GMOs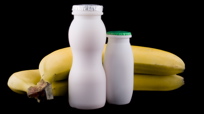 Do you know why the anti-GMO movement is working so hard to increase our awareness about genetically engineered foods? I didn't, until I watched The Future of Food, a documentary written, directed and produced by Deborah Koons Garcia. Now more than ever, I'm convinced of the importance of eating organic.

The film presents "an in-depth investigation into the disturbing truth behind the unlabeled, patented, genetically engineered foods that have quietly filled U.S. grocery store shelves for the past decade." Through interviews with farmers and agriculture experts and a discussion of the forces changing the world's food system, The Future of Food presents a detailed case against this new technology.

It's unsettling to hear that the food we eat might be harmful, but it sure beats the alternative—not knowing. This is the side of the story you won't find on labels.
Please feel free to forward this email to any of your friends you think may need its information right now.
Posted: 6/17/09