Labor-Free Day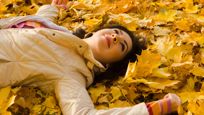 Today's your last chance to party in those groovy white slacks, but it doesn't mean you have to stand around eating nitrate-laden meat products while you do it (but you can if you want!)

Labor Day was created to give workers and their families a day of rest and celebration. In the true sense of the holiday, try to kick back, relax and do something that feels like a celebration to you—like beating your high score on Nintendo or vegging out in front of the HDTV to reruns of "Law & Order SVU."

If lying around isn't exactly your idea of relaxing, stay in the Labor Day spirit by doing something productive and patriotic, like registering to vote.

If you are already registered and simply looking to be more informed, check out the coverage of The Republican National Convention, which starts tonight in Minneapolis-St. Paul. Even if you do not have a political affiliation or are not a registered Republican, stay abreast of the election happenings by watching the convention or heading over to web sites with no political affiliation like Politico, The Nation and Real Clear Politics.

Labor Day may bring summer to an end, but it also brings the start of a new season. The coming of fall means change is in the air (and not just politically speaking.) What changes are you anticipating today?
Posted: 9/1/08