The Gas is Greener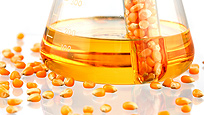 Just an FYI: Cursing at the pump will not bring you better gas mileage, but buying a new car will. Before you roll your eyes, just take a look. If you want more bang for your buck, do some research. Making a change in cars may be more doable that you think!

Hybrids aren't your only option. Money expert Lynette Khalfani-Cox recommends the following smart buys in a recent issue of Health magazine:

2008 Toyota Yaris Liftback - $11,000 (29 city, 35 highway MPG)
2008 Ford Focus SES Sedan - $16,835 (24 city, 35 highway MPG)

If you're considering a hybrid, consider this:. You can write up off to $3,400 of a hybrid purchase on your taxes (and we need all the breaks we can get). You'll also save up to $1,500 a year on gas! Khalfani-Cox suggested these steals:

2008 Toyota Prius Hybrid - $21,000 (48 city, 45 highway MPG)
2008 Honda Civic Hybrid CVT - $24,350 (40 city, 45 highway MPG)

So learn a little more about fuel economy and then do the math. It might seem like a big investment, but over time you'll reap big rewards!
Posted: 8/9/08