Home Sweet Home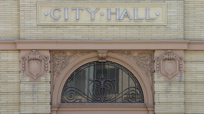 Your hometown is the best. You'd never move in a million years. It's got two Dunkin' Donuts, a library, some roads—well, maybe you don't know that much about it after all.

There is a sense of pride that comes from our heritage—we often feel proud of our country, where are family is from and the religion we practice. Learning about your community will you help you feel truly a part of the town you've lived in all your life or the new city you are trying to find your place in.
Take a trip to the town hall, a local museum or an elderly neighbor's home and dig up some appreciation for the place you call home. What was your city or town like 50 or 100 years ago? Who lived in your house or neighborhood? Explore your basement and attic for engravings or memorabilia left behind. If your city was industrial at one time, what was produced there? A trinket resembling turn-of-the-20th-century rubber tires might be just what your living room table needs.

The more you know about something, the more you tend to appreciate it… maybe even so much that you don't mind paying your tax bill. While that may be a bit of a stretch, taking your newfound pride and becoming active isn't. Attend community board meetings, get involved in events and volunteer at the local level or create a scrapbook filled with old articles and photographs. Knowing you are a valuable member of your community will give you that warm, fuzzy and happy-all-over feeling.
Posted: 8/20/08