Take Five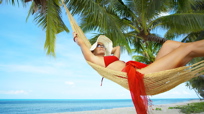 You deserve a break today. And no, not at the popular fast food joint that you associate with the slogan. But you know you can't go on vacation quite yet again. What's a stressed-out, tired and cranky guy or gal to do?

Take a 'five-minute' vacation. We're talking about a time out, a breather, "me time" or whatever you want to call it. Periodically removing your nose from the grindstone helps keep your mind sharper and can actually make you more productive in the long run...not to mention that you'll be much happier when you've allowed yourself a little downtime.

Close your eyes and try to recapture the feelings of that last fabulous vacation. Turn your cell phone off for an hour and reminisce… remember when you answered to no one? Spend ten minutes walking around the block, holding your face up to the sun—whatever it takes to clear your mind and relax, even if it's only for a moment. Carry the calm with you.

The magic of breaks will reveal itself at the end of the day, when you suddenly realize you're ready to leave on time.

Who knew you could get more done by not working?
Posted: 12/1/08