News
The latest news on this change — carefully culled from the world wide web by our change agents. They do the surfing, so you don't have to!
You Oughta Know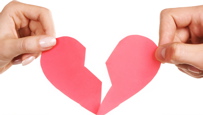 It turns out the urban legend is true. When Alanis Morisette penned lyrics including, "And every time I scratch my nails down someone else's back I hope you feel it," for her 90's break-up ballad "You Oughta Know," she was referring to Dave Coulier, AKA Uncle Joey Gladstone from the television sitcom "Full House."

So what was Coulier's reaction when he first heard the anthem? Did he call her up and tell her to "cut it out" while making the corresponding hand gestures she couldn't even see because they were on the phone? He finally revealed the true story to his hometown paper, the Calgary Herald:

"I said, 'Wow, this girl is angry.' And then I said, 'Oh man, I think it's Alanis.' . . . I listened to the song over and over again, and I said, 'I think I have really hurt this person.' I tried to contact her and I finally got a hold of her. And at the same time, the press was calling and saying, 'You want to comment on this song?' I called her and I said, 'Hi. Uh, what do you want me to say?' And she said, 'You can say whatever you want.' We saw each other and hung out for an entire day. And it was beautiful. It was one of those things where it was kind of like, 'We're good.' "

If Morissette and Coulier can be "good" after all that went on between them, do you think you could achieve the same level of comfort after an unpleasant break up?
Posted: 8/15/08